Source: 2021 Stackoverflow Survey
Fairly surprised that VS Code is so widely used compared to IntelliJ.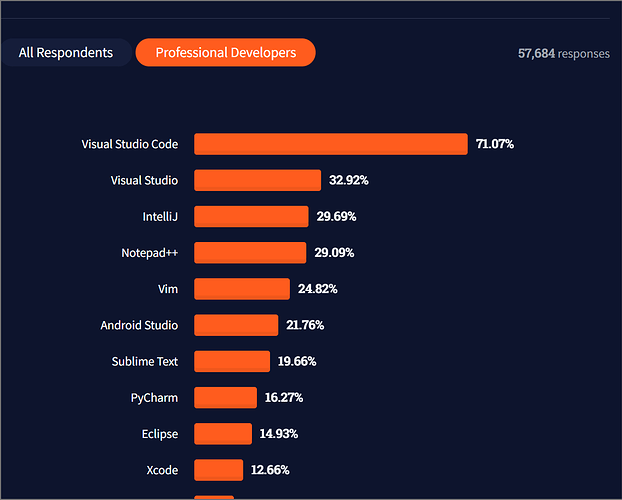 25% use Vim versus 20% using Sublime Text? Wow, that's a shift.
Only 13% use Xcode??? Man, if Apple didn't force people to use Xcode to make MacOS and iOS apps, would anyone really use it?
Xcode is generally disliked, but how do you really avoid using it?