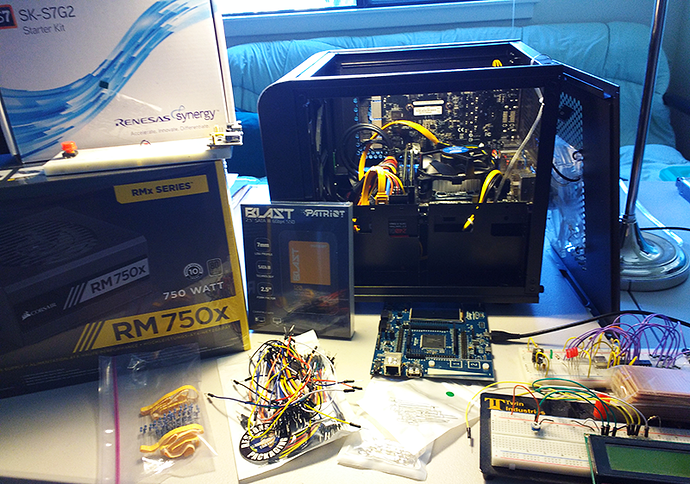 I just got back from Fry's in Palo Alto after buying some gear to start hacking on my Renesas Synergy SK-S7G2. Although you probably don't need all this gear, I'm a PC hardware enthusiast and plan to build a Windows 7 beast to run e2 studio. I was previously running my tests on my daughter's rig Rainbow Unicorn, a 12 core Xeon build.
Some of the gear was in an old parts bin at my office for hacking on PIC microcontrollers and the GPIO pins of the Raspberry Pi. I haven't hacked on something as professional as the Renesas kit and am excited to dig in.
Although any computer will do, I intend to build a triple-boot machine based on a heavily overclocked Pentium G3258 and may upgrade to a Xeon E3-1231v3. The RM 750x is overkill and too expensive, but I wanted rock solid power supply for overclocking.
I'll post more pictures when I finish the build. I'm thinking of naming the new build Synergy Cube.
Update: 2016/09/08 evening
Preparing a watercooling system for my Windows 7 machine Synergy Cube that will be used to program the Renesas Synergy SK-S7G2. The Intel CPU has a clock multiplier. As the multiplier is raised, the system becomes unstable. To increase stability, the CPU core voltage is increased beyond spec. This increases CPU temps. To keep things cool, I intend to put a waterblock and radiator on the CPU.
In the future, would love to see if I can overclock the ARM processor on the Synergy board.
The CPU of the Raspberry Pi can be overclocked and many people are adding watercooling to the Raspberry Pi. For example, check out this video.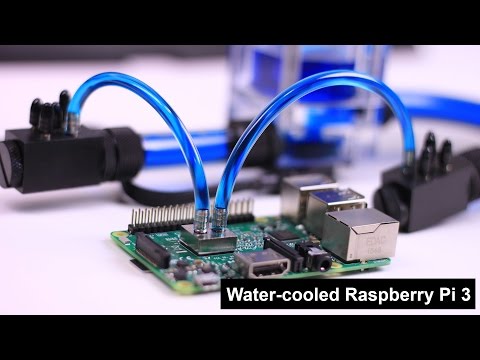 If you mod your Synergy board, would love to see a pict!